About Us
Thomas Legal was established as a boutique commercial advisory legal practice in 2006. At that time it was recognised that there was a distinct need within the Western Australian business community for a more personalised commercial legal practice that provided down to earth and practical legal advice.
Our philosophy is to partner up with our clients to ensure that they are provided at all times with a superior service and that they are able to progress matters effectively and efficiently.
We believe it is imperative to understand our clients and their objectives and aspirations, and we work to help our clients achieve them.
At Thomas Legal we exercise the utmost respect for our clients, recognising that we all bring different skills and knowledge to the table and that as lawyers, we are but a small part of the picture. We treat others as we would expect to be treated, whilst recognising that the legal system is often foreign and difficult for non-lawyers to understand.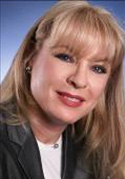 SABINA SCHLINK
The Principal of Thomas Legal is Sabina Schlink. Sabina is a qualified lawyer who has worked in the banking and finance industry and the trustee industry for the past 30 years. Having been in-house counsel for so many years Sabina knows first-hand the importance of being able to resolve issues and provide advice as effectively and efficiently as possible for her clients. Her commercial advice is aimed at getting the best outcomes for her clients in the shortest possible time.
Sabina is a member of the Legal Practice Board of Western Australia, the regulatory body for the legal profession in WA. She is also an Honorary Life Member of the Australian Corporate Lawyers Association (ACLA) having previously been a member of ACLA National Board and held the position of President of both the South Australian and Western Australian chapter of ACLA and was previously a member of the National Advisory Board of the Salvation Army and is Chairman of its State Executive in Western Australia.
Banking and Finance Law

Insurance

Corporate Governance

Commercial Negotiation